4-Week Hip Hop Dance Series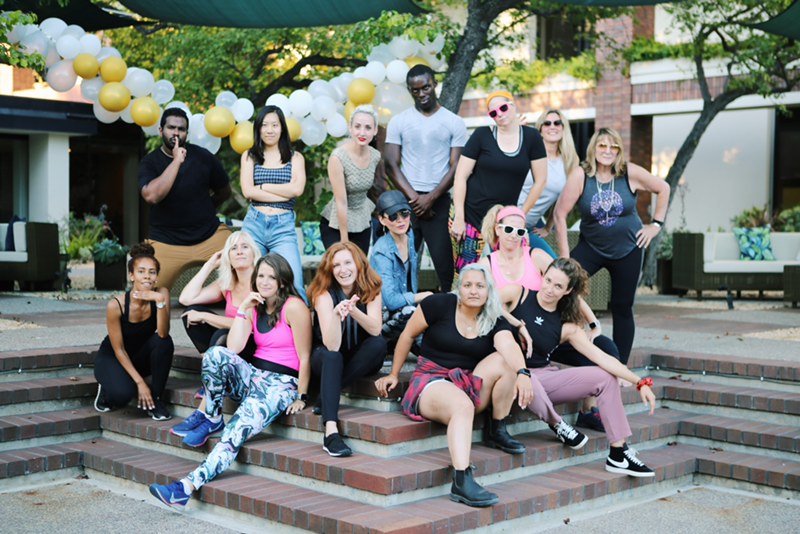 ---
My classes
4-week workshop

$100 pp for 4 sessions  (4hrs)  · Group class

---
Description
Join us for our September edition of 4-week dance camp! During 4 weekly sessions, your group will stretch, strengthen and learn ~2 minutes of hip hop choreography, with a surprise-filled final session. Whether you're looking for a consistent workout, bonding time with rad people, or you just want to throw-down on the next dance floor you come across, this is the series for you. ALL LEVELS AND AGES ENCOURAGED!
When
4 weeks every Tuesday night @ 8-9 pm on September 10/17/24 + October 1
Where
Asta Yoga, The Mission
About Tess Manning
Co-founders Tess Manning and Arielle Ziv started teaching hip hop classes while studying at Stanford Business School. What started as a hobby, became a movement of 300 students who come together regularly to dance, sweat, and challenge themselves. Now we've expanded to rest of the Bay Area. Tess is a Texas-native and holds an MBA from Stanford and a B.A. in International Relations from NYU. She has worked across sales, operations, and strategy in three scaling start-ups (Andela, Timehop, Sailthru). Tess grew up dancing competitively and hasn't stopped since. Fun Fact: She taught dance and creative movement to over 250 homeless children in NYC for 8 years with the non-profit House of the Roses and remains a board member. Arielle was born and raised in Michigan. She holds an MBA from Stanford and a BBA from The University of Michigan. She specializes in growth marketing, branding and consumer insights at large technology and media companies (Google, Disney). She grew up dancing competitively and once danced backup for Mariah Carey at a Lions football game. Fun Fact: She used to moonlight as a Bar and Bat Mitzvah emcee!