Therapeutic + goal-oriented private Yoga
By Raquel Scalon
Report issue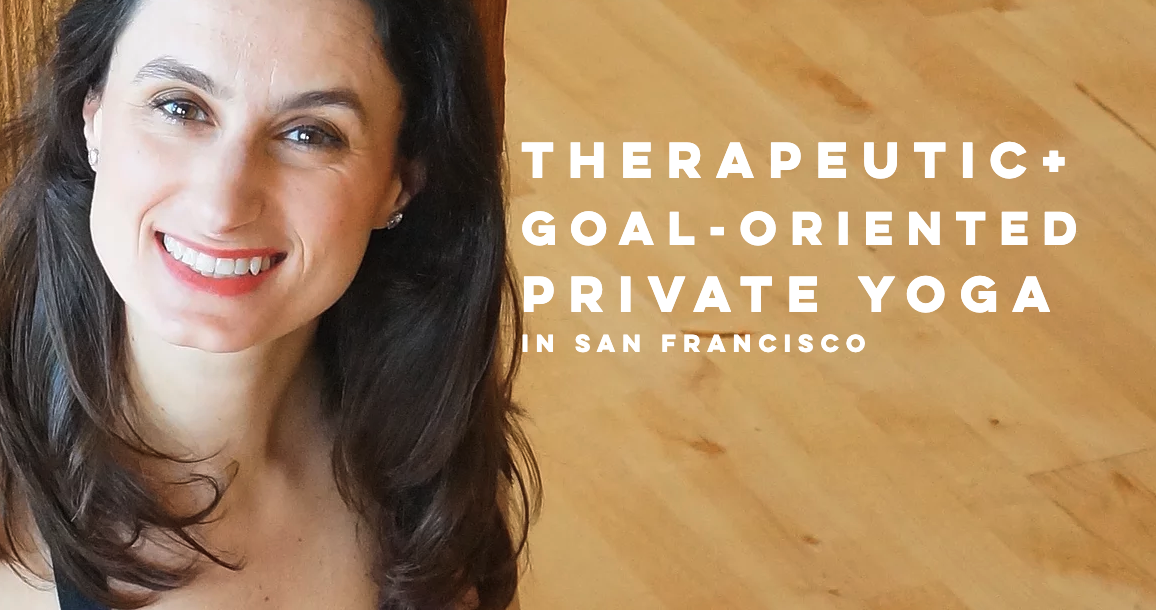 ---
Pricing
Private class

$150 pp for 1 session  (1hr)  · Private class  



---
Description
I teach therapeutic, goal-oriented private yoga to pressed-for-time professionals in San Francisco, in a manner that time and cost efficient. I'll design a session informed by your current physical ability and come up with a thorough plan to fast track your improvement. I make sure every session is well-rounded and highly customized in order address your individual needs. I will help you recharge physically and mentally so you experience more control over your life and less overwhelm.
Where
Where convenient to you
About Raquel Scalon
I felt so deeply relieved and relaxed after my first yoga class I could barely get off the floor. I had just said goodbye to my boyfriend who was going to live in another country. I thought I was pretty good at keeping my cool about this major life change, but that yoga class totally exposed the truth simmering underneath. A dear friend invited me to attend her yoga class. Without major expectations, I decided to go. Towards the end, she guided the group through a beautiful visualization. Suddenly, I felt my heart beating faster, the chest expanding, my throat gripping... tears down my face. What was THAT all about? ​ The invincible wonder woman inside me was caught completely off guard. The mask fell off, giving space to vulnerability, sadness and overwhelm. I don't usually connect with that part of myself. Do you? In that moment of unexpected surrender, I remember vividly wanting to remain very, very still. ​It was that quality of unwavering inner stillness - no matter what I'm going through - I became interested in recreating that in my everyday life. Do you tend to be over-scheduled, mentally scattered and physically tired? Do you walk through life feeling like a chicken with her head cut off? It doesn't have to be like that. After over 8 years teaching yoga, I've realized what I am meant to do in this planet: help people be more balanced and centered in their lives, one breath at a time.